Good Candy for good moments!
We offer a variety of brands from the U.S.as well as overseas from multiple different countries. From 60 flavors of Jelly Belly Beans to 15 flavors of Ritter Sport bars, we've got everything you might need or want. Call, order online, or come visit us and we'd be happy to help you with all of your candy cravings.
Eleanor's Sweets and Sodas has your back for all your party planning needs. From It's a Girl/It's a Boy cigarette packs, to custom order Sixlets, M&M's, and Jelly Belly, we've got your back. Follow the directions on the order form found at our Downtown Saline location or call to make sure we've got what you want. We also do online orders so don't worry about fitting us into your schedule. With just a few clicks, we can make your life ten times easier. Just place your order and come on in. Keep Eleanor's Sweets and Sodas in mind for every event big or small. We cater to our customers.
WE CATER TO OUR CUSTOMERS!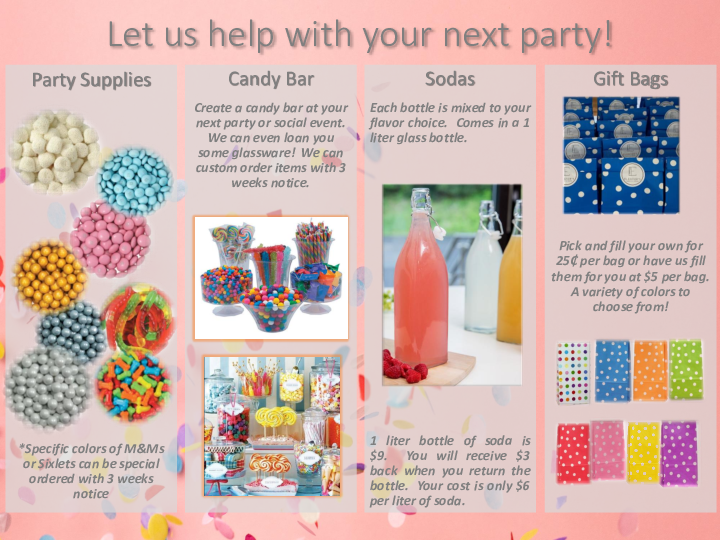 WE HAVE THE SWEETEST GIFTS!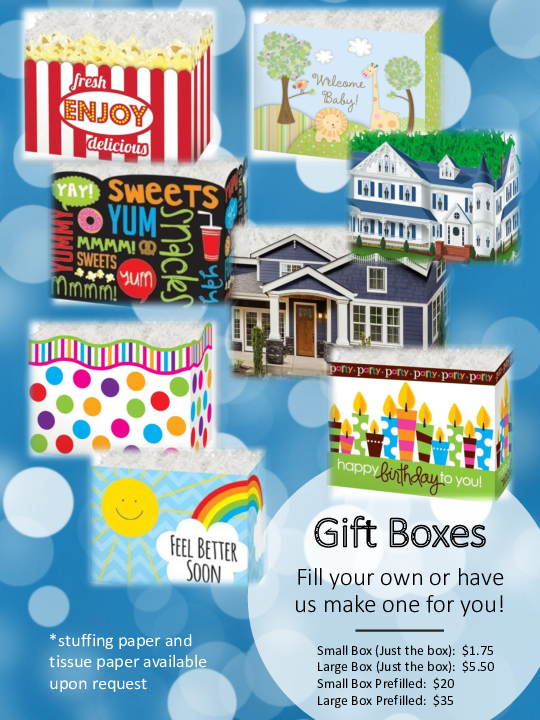 Give us a call or come visit our lovely staff and pick out the sweetest gift for any occasion, big or small. Come on in and fill out an order form and we'd be happy to help you put together an assortment of delicious candy anyone would enjoy. So come on down and place your order today at Eleanor's Sweets and Sodas.
We cater to every occasion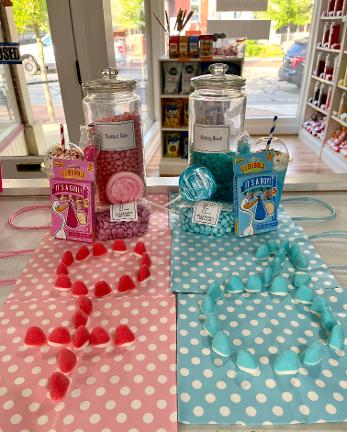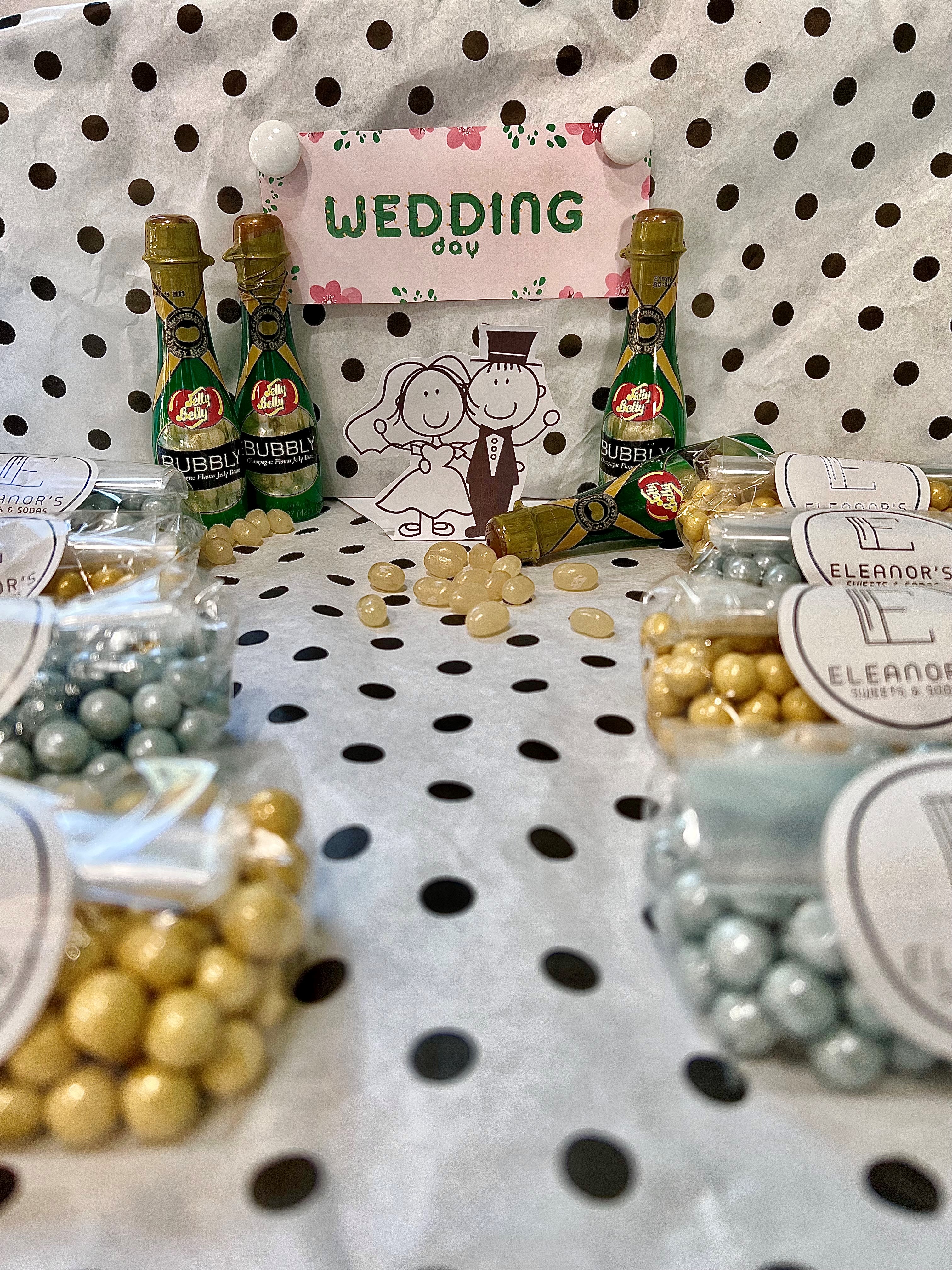 We cater every kind of event here at Eleanor's Sweets and Sodas, from gender reveal snacks to wedding favors, so we can't possibly have everything you need in stock. Eleanor's does custom order, so just give us a heads up and we are happy to help get you whatever you need to make your day easy, enjoyable and memorable.
© Copyright Eleanor's Sweets and Sodas